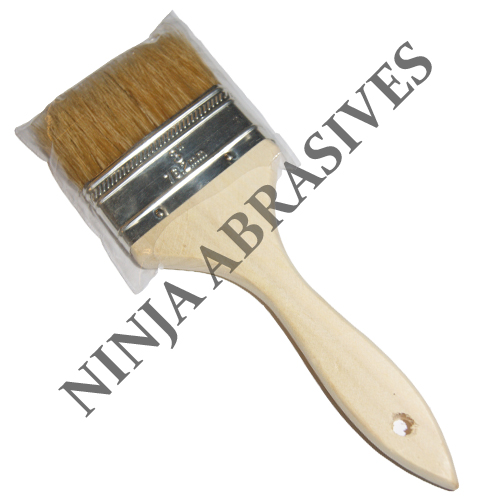 Specification
Size : 2″ or 3″
Handle: Wooden
Bristle: 100% pure sterilized hog bristle.  The bristles are set in a solvent proof epoxy setting compound that adds an extra measure of holding power to minimize shedding and bristle loss.
Very good quality.
Note:
Pictures are just for reference.
If something is not clear, please contact customer services.