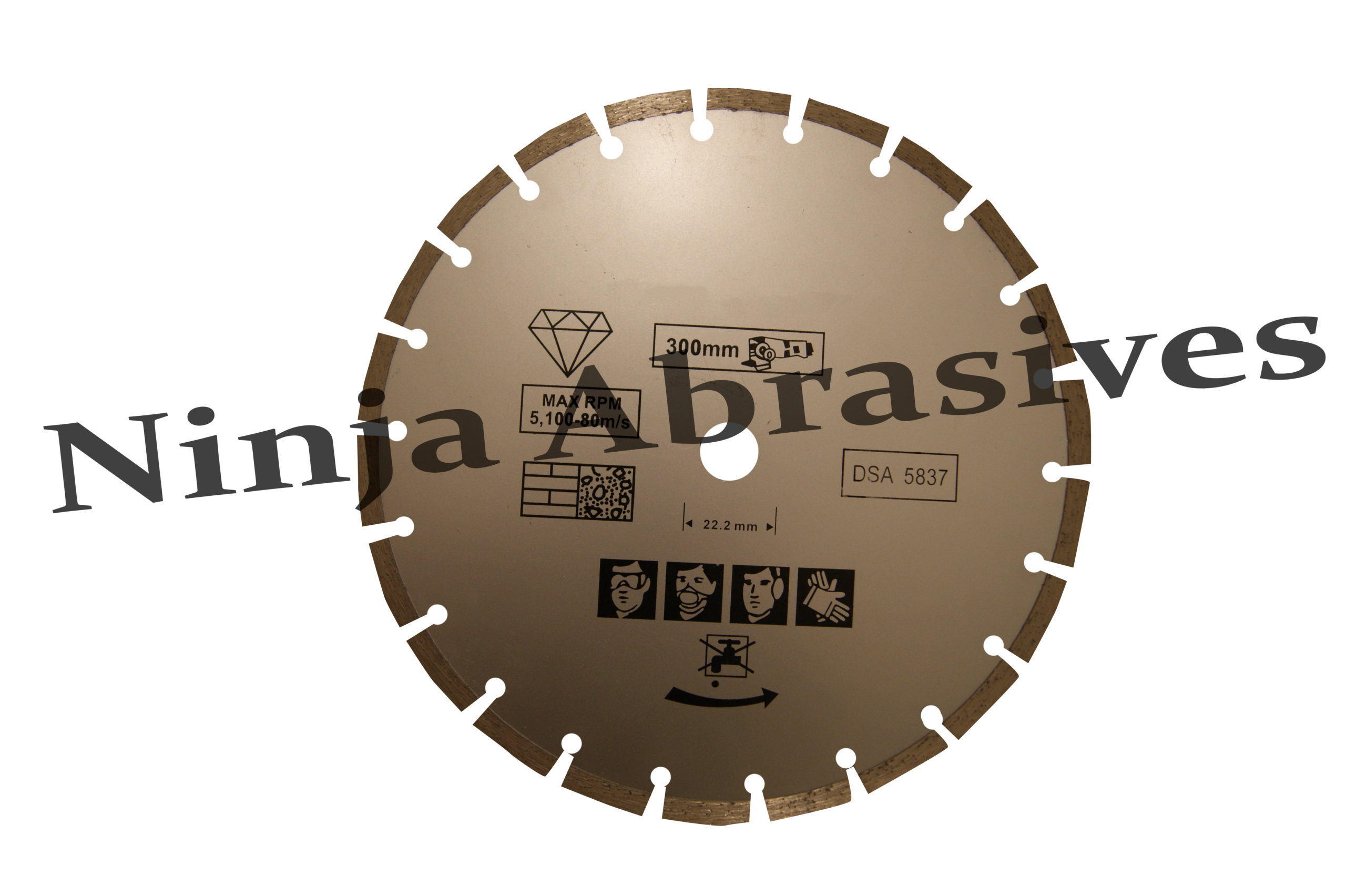 Specification
Size: 300 mm / 12″
Arbor: 22.22 mm (can be reduced to 20mm and 16mm using ring)
Segment height: 10mm
Quality: Above standard, very fast cutting
Usage: Preferably dry cutting but can be used wet.
Note:
Pictures are just for reference.
If something is not clear, please contact customer services.