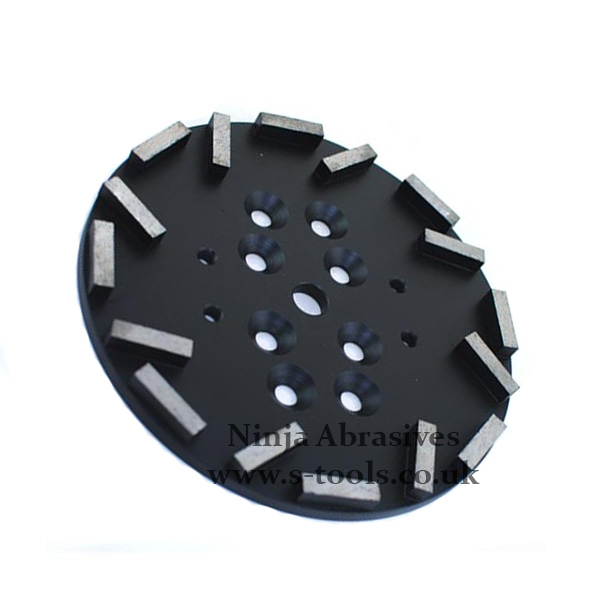 Specification
Size: 250mm / 10″ inch
Diamond Grit: Various
Number of Segments: 20
Segment Height: 10 mm – long life
Use: Wet or Dry (Dry Recommended)
Surface: Various
Recommendation: Used with Single Head Floor Grinders like SPE, Blastrac, Trelawny.
Features: High-quality surface treatment, high grinding speed.
Note:
Pictures are just for reference.
Color and the number of segments can be different to picture so please always refer to specification.
If something is not clear, please contact customer services.
| | |
| --- | --- |
| Grit / Abrasiveness | 16 Grit / Extra Coarse, 30 Grit / Medium Coarse, 100 Grit / Fine |