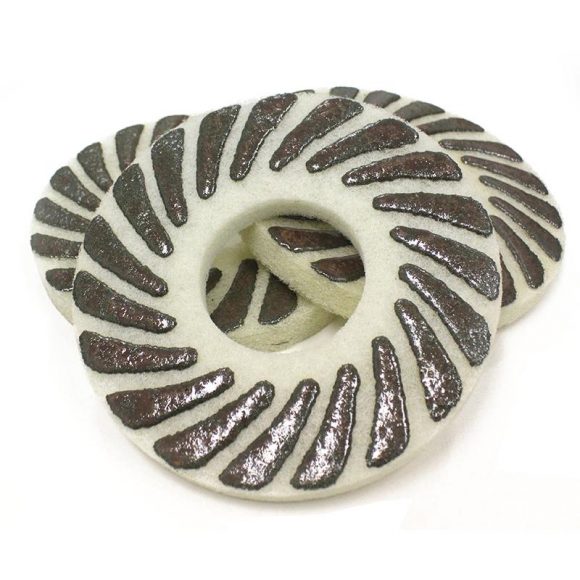 Fenix pads use the very best quality fiber mesh backing material, providing an ultimate bond between the pad and the resin diamond section. This allows the pads to be used where some smaller undulations occur, compared to normal pads. Perfect for grinding concrete, terrazzo and most stone products. Available in sizes 125-430mm diameter and 50-3000# mesh size
Specification
Type: HTC Fenix Series Resin-bond diamond tools
Diamond Grit: 50, 100, 200, 400, 800, 1500 or 3000
Use: Wet or Dry
Recommendation: Used with SPE Floor Grinders or STR Floor Orbital Sander, HTC or EZchange tool holders on grinders.
Features: High-quality surface treatment, high grinding speed.
Note: 
Pictures are just for reference.
Color and the number of segments can be different to picture so please always refer to specification.
If something is not clear, please contact customer services.
| | |
| --- | --- |
| Size | 5″ / 125mm, 7″ / 175mm, 9″ / 225mm, 11″ / 275mm, 17″ / 430mm |
| Grit | 80, 150, 200, 400, 800, 1500, 3000 |